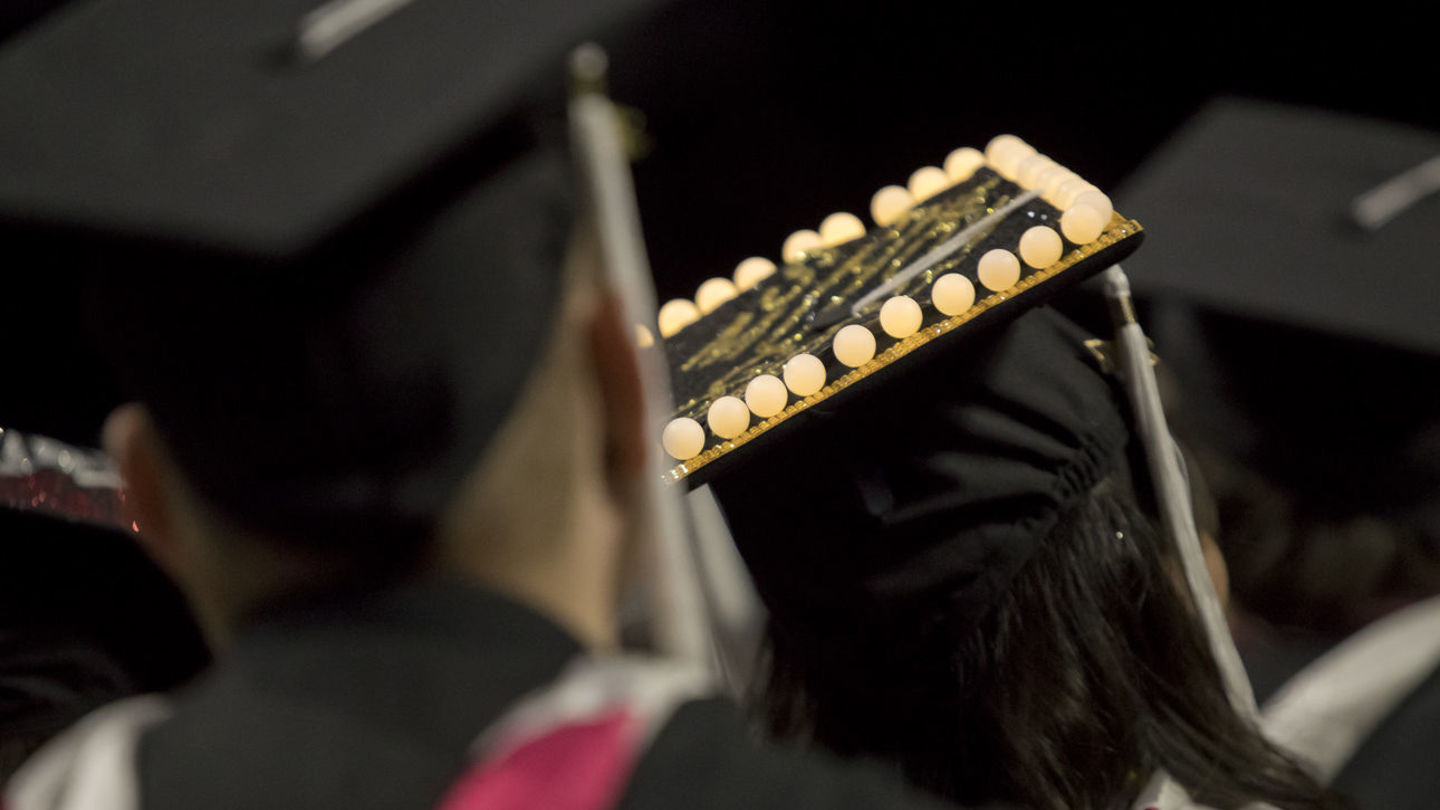 Ryan S. Brandenberg
For the first time since 2019, Temple University will officially confer undergraduate, graduate and professional program degrees during a universitywide, in-person celebration on Thursday, May 5. This special ceremony for the Class of 2022 will begin at 9:30 a.m. in the Liacouras Center, 1776 N. Broad St.
Earning honorary degrees at this year's Commencement will be Ken Frazier, executive chair and former CEO of the pharmaceutical company Merck; Dawn Staley, Hall of Fame player and NCAA winning coach; and Judith Faulkner, founder and CEO of the healthcare software company Epic. Both Frazier and Staley will address graduates during the universitywide ceremony while Faulkner will speak to graduates of the College of Public Health and School of Social Work at their May 6 ceremony.
In addition to the larger universitywide celebration, in-person school and college Commencements will follow on the Main Campus on May 4, 5, 6, 9, 19 and 20 at various times. All ceremonies will be livestreamed and accessible for families and friends to view. The official schedule and locations for the graduation ceremonies can be found on the Commencement website.
Just under 10,000 graduates, 9,927 in total, earned degrees during the 2021-2022 academic year. More than one third of the graduates are also U.S. students of color.
The Class of 2022 also is geographically diverse. Graduates come from 103 countries as well as all 50 states and the District of Columbia. A total of 66% of degree recipients come from the state of Pennsylvania, including 18% and 1,746 students overall from right here in Philadelphia. Two hundred and nineteen students come from the eight zip codes that directly border Temple's campus.
This year's youngest bachelor's degree recipient is only 18 years old while the oldest is 73. Nineteen sets of twins are also among this year's graduates.
Just under 7,000 of this year's graduates earned undergraduate degrees, while more than 2,300 earned graduate degrees. Just over 800 celebrated the culmination of their professional studies.
Families and friends who plan to attend this year's ceremony can find directions as well as information on accessibility here at this website.