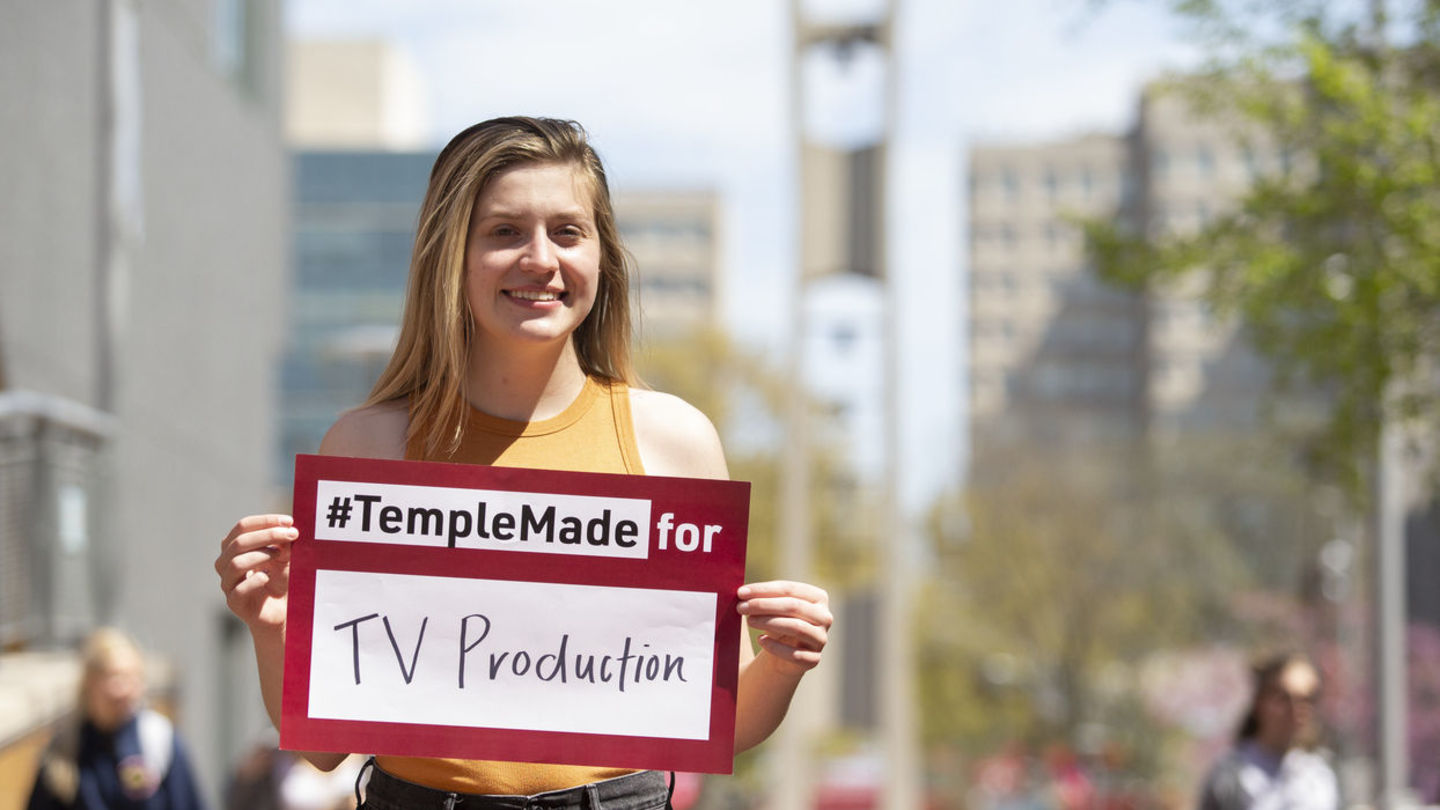 Ryan S. Brandenberg
Name: Julie Fosco
Major: Advertising and Media Studies and Production
Hometown: Havertown, PA
Throughout her time at Temple, advertising and media studies and production major Julie Fosco, Class of 2022, has been developing herself professionally through creating her personal brand and gaining hands-on media production experience. And it's led her to some major opportunities in the TV production field.
 
Her advertising courses, such as Copywriting for Print and Web and Advertising Portfolio, have been critical to her professional development. She has been able to find her writer's voice while remaining precise and succinct and found ways to execute her ideas and create a portfolio that showcased her work, which will help her stick out to potential employers.
 
This semester, she landed a production internship at Late Night with Seth Meyers in New York City. Through her internship, she has met industry professionals who have given her advice on how to prepare for her future career. 
 
"Traveling to NYC and working at 30 Rock has been such an invaluable experience," Fosco said. "I'm very grateful to have the opportunity to see what it takes to put on a professional television show from preproduction through postproduction."
 
Her time and involvement with TUTV has also been vital in helping her gain experience with television production. She is an executive producer of Temple SMASH, TUTV's student-run sketch comedy show. SMASH has not only been the fondest part of her college experience, but it has also enabled her to gain lots of valuable hands-on experience with television production and writing, and working as part of a professional team. Her position at SMASH also helped her stand out as a candidate for her internship. 
 
"Temple SMASH helped me to land my internship at Late Night, as I already had experience operating within a live comedy show, which was exemplary during my interview process," she said.
 
After graduating in May, she will be looking to continue to expand her professional experience through an internship: "I'm hoping to get one more internship experience under my belt while I'm still a recent graduate."
- Corinna Boeck