Graduation Live Stream
2022 Graduation Ceremony Live Stream
Watch the Klein College of Media and Communication graduation live stream on Wednesday, May 4 at 5:30 p.m.
Congratulations, Class of 2022!
The Klein College of Media and Communication, founded in 1927, combines the latest innovations in digital media with the expertise of esteemed faculty, world-renowned scholars, and Emmy- and Pulitzer Prize-winning practitioners. Our classrooms are driven by industry and include our own advertising agency, local news website, record label and TV station. Situated in the nation's fourth-largest media market, Klein offers our students a wealth of academic and professional opportunities alongside a network of over 20,000 alumni.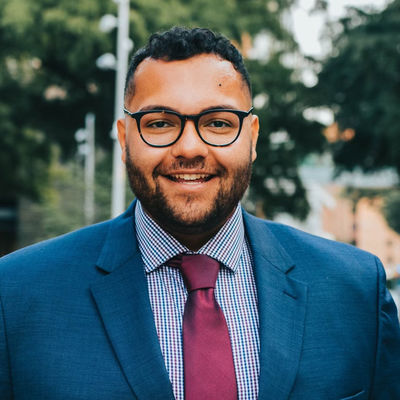 Niccolas Uff
Media Studies and Production
Klein College Student Speaker Niccolas Uff has always been heavily involved in the college, most notably as the production manager of Temple's award-winning student newscast Temple Update. He also has multiple jobs here at Klein, including as the lead student ambassador for the Office of Recruitment, a student producer in the Office of Communications and a peer mentor at the college. Nic has had six network news internships with the three major networks and their flagship morning shows. The first was with CBS News Washington, and then two as the booking intern at CBS Mornings. After CBS, Nic went to NBC for two semesters at the TODAY Show, both in D.C. and New York. Nic is currently interning with ABC/Disney as the booking intern at Good Morning America. He aspires to one day become a network television producer, where he plans on building a more diverse and inclusive environment in American media.
Read More
*** summa cum laude
** magna cum laude
* cum laude
PLEASE NOTE: As final action cannot always be taken by the time this program is published, lists of candidates and awards are only tentative. The student's transcript is the official record of the university.
Congratulations, Graduates!
Celebrate your accomplishments as a new member of the Temple Alumni Association.