Graduation Live Stream
2022 Graduation Ceremony Live Stream
Watch the Maurice H. Kornberg School of Dentistry graduation live stream on Friday May 20 at 4:00 p.m.
Congratulations, Class of 2022!
The Maurice H. Kornberg School of Dentistry, founded in 1863, promotes health and wellness through the comprehensive education of diverse general and specialty dentists, oral health research and patient-focused care. Our emphasis on clinical instruction as well as the realities of establishing a successful practice prepare our graduates to be well-rounded dentists in evidence-based and outcome-driven oral healthcare. Guided by compassion, professionalism and the pursuit of excellence, Kornberg graduates are part of a proud, dynamic community championing innovation in addressing present and future healthcare challenges, lifelong learning and public health advocacy with an enthusiasm that can't be matched.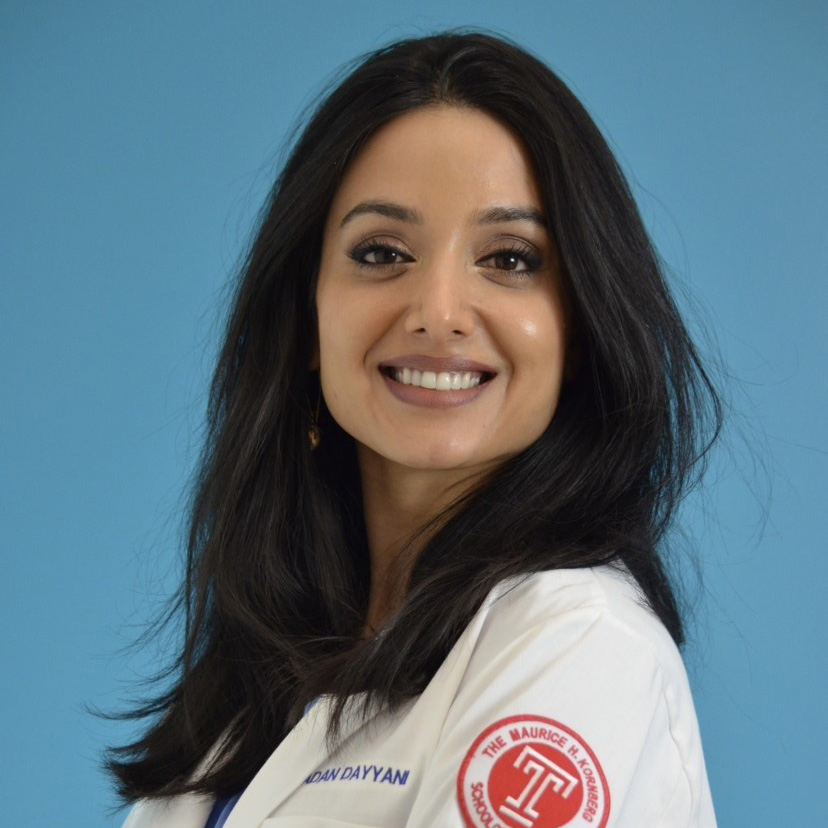 Ladan K. Dayyani
Doctor of Dental Medicine '22
The Maurice H. Kornberg School of Dentistry would like to recognize Student Council President, Ladan Dayyani. Ladan has been a dedicated student leader in the dental school community throughout her time at Kornberg. Her professionalism and presence have been continuously displayed throughout her involvement in faculty, pre-dental, student, and alumni events. She has been a mentor and role model to her peers and to students seeking a career in dentistry. Ladan is contagiously positive and puts sincerity, passion, and detail in all that she does. After graduation, Ladan will be completing a General Practice Residency at Abington Memorial Hospital, hoping to one day head her own dental practice.
Photo Gallery
Launch the slideshow below to see memories from your time at Temple.
PLEASE NOTE: As final action cannot always be taken by the time this program is published, lists of candidates and awards are only tentative. The student's transcript is the official record of the university.
Congratulations, Graduates!
Celebrate your accomplishments as a new member of the Temple Alumni Association.